Recycled plastic on RollerForks
Pack2pack is the one-stop shop for all your industrial packaging. Pack2pack collects, reconditions and recycles industrial packaging and also produces smaller packaging made of steel or tinplate.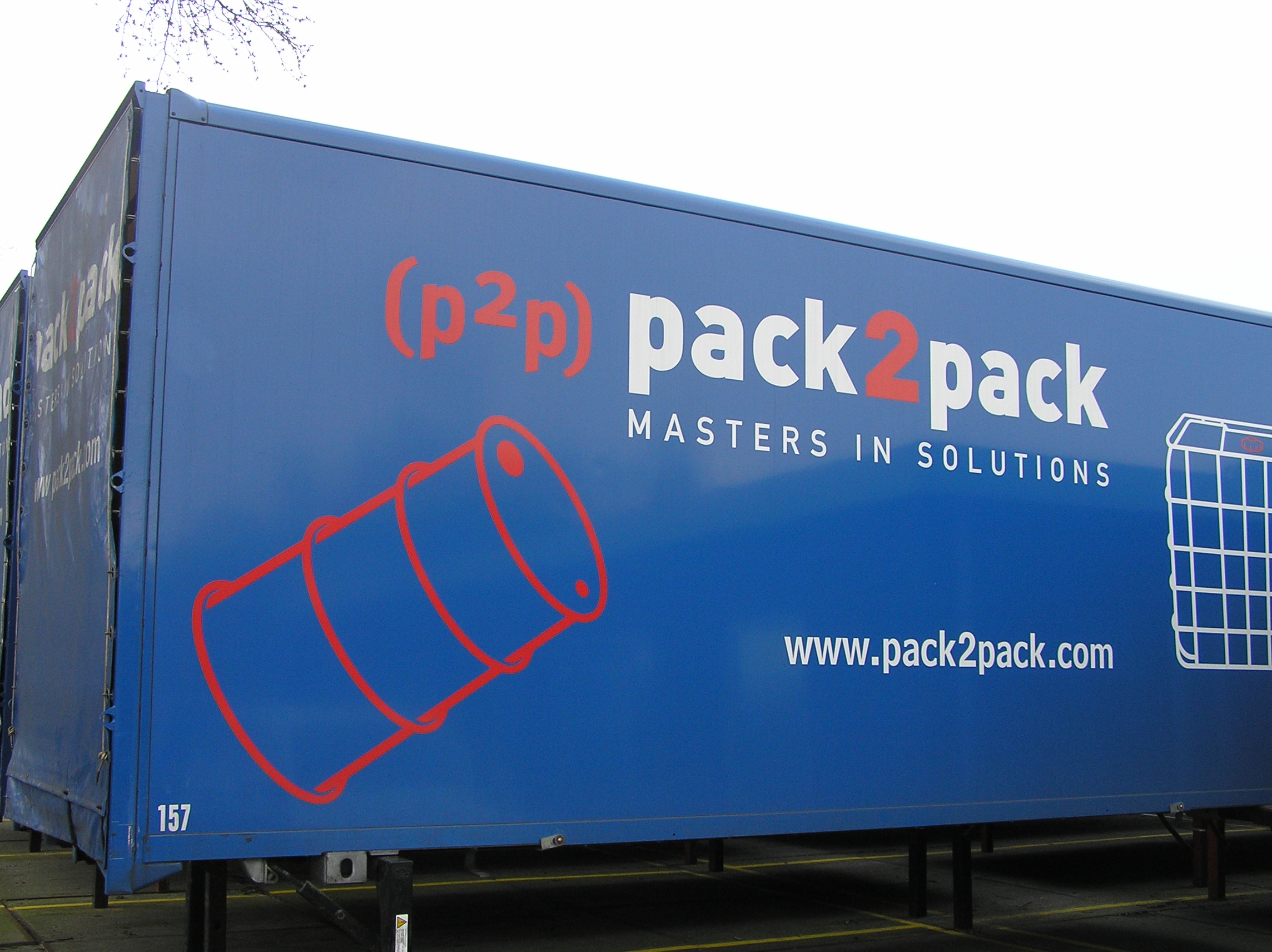 As a manufacturer of industrial packaging, it is well aware of the customer's requirements when looking for packaging, product protection and efficient transport. Pack2Pack specialises in the provision of packaging that is both economic and environmentally attractive. Together with Greif, Pack2pack's preferred partner, we create a competitive advantage for our customers. Greif is a world leader in industrial packaging products and services that complement our range. Pack2pack reconditions IBCs at ten sites in seven countries of Europe.
"We are the market leader in Europe for the reconditioning of IBCs", says Mr van Berkum, manager of the branch in Zwolle, the Netherlands.
"Use of IBCs is growing rapidly within the industrial packaging market and we believe that our strength in reconditioning IBCs will allow us to contribute to that growth. We collect used IBCs with our own lorries. Those that are suitable for reconditioning are drained to remove residue and then washed. After the main wash, the containers are rinsed by a specialised high-pressure process and then tested for leaks, dried and resealed. If the IBC cannot be washed or rebottled, then it is recycled."
The IBCs are cut into strips and gathered into a FIBC, which in turn stands in an IBC that has had the main body cut away. The FIBC stands in the plastic vessel in case fluid residues leak out of the IBC through the FIBCs. The IBC itself stands on a plastic pallet for export to Asia, where the recycled material will be reused.
Within the group, we are continually on the lookout for possible savings, so our transport costs also came in for scrutiny. What we were looking at was a 40-ft container full of plastic pallets, each bearing an IBC with a bag of recycled plastic inside it. If we could dispense with the plastic pallets, the annual saving on cost would be considerable. Furthermore, by dispensing with the pallets, we would gain vertical space in the container, enabling us to increase the content of the FIBC – two birds with one stone!
In cooperation with Gerard Moes, regional manager of Crepa, our Caterpillar dealer, we invited Meijer Handling Solutions and their dealer Griptech BV to demonstrate the RollerForks. A push-pull was not really an option for us, partly because of the purchase price but mainly because we preferred not to use slipsheets. Furthermore, the lift truck also had to be capable of carrying out normal pallet work. Fortunately, the RollerForks were sent ahead in advance, so we had a chance to test them before officially putting them into service.
"That is the advantage of the RollerForks being so simple to fit and so easy to use", Mr van Berkum continues with a smile. "Because the IBCs are rounded on the underside, the RollerForks slide easily under the load and it is easy to place them in the container. Thanks to the RollerForks principle – two superimposed layers of rollers that revolve in opposite directions – the IBC stays perfectly still while the RollerForks are withdrawn from beneath the load. After our Zwolle branch, we are strongly considering using the RollerForks in other European branches too."
ABOUT US
Meijer Handling Solutions aims to add value to our customers' and end-users' logistical supply chains. We are the world's market leader in hydraulic lift truck forks, known as KOOI-REACHFORKS®. Also, we are known for our palletless handling attachments such as the patented ROLLERFORKS® and our unique PushPull systems. The latest Meijer Handling Solutions product to be introduced to the market is the patented FLEX-OPS®, a safety enhancement for forklift trucks.
FOLLOW US
You can follow us on our social media networks, or view our YouTube channel.