Sardo Foods unloads containers with RollerForks®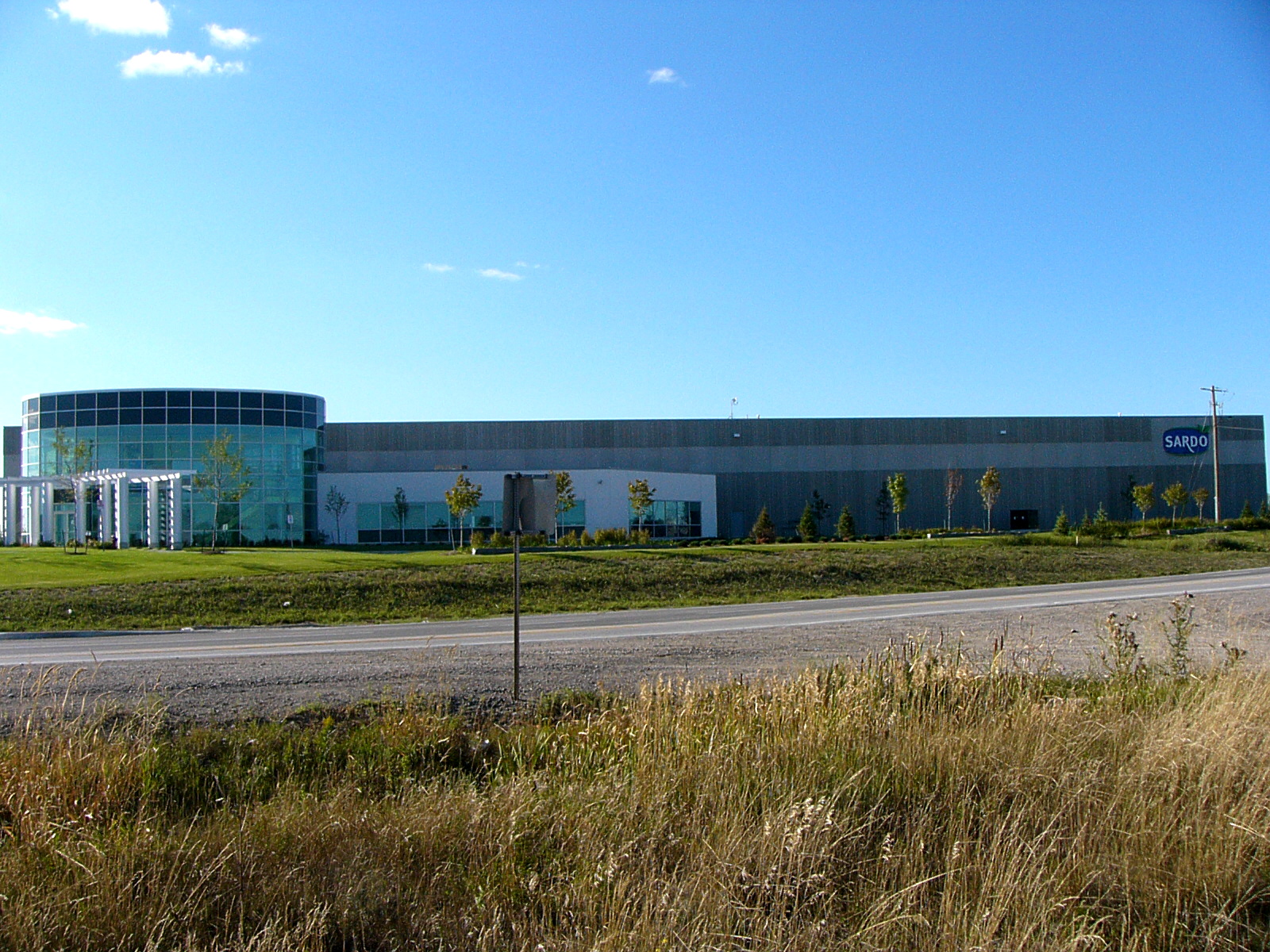 For over 25 years the privately owned company Sardo Foods® has been committed to importing and developing quality innovative products for the marketplace. Sardo is specialized in custom manufacturing and custom filling to the exact specifications of their customers. Sardo is specialized in the sales and marketing of these goods and complies with HACCP/ISO standards.
Sardo Foods receives some of their goods in sea-containers and in some of these containers the goods are loaded on slip sheets. In order to get the goods out of the containers, Sardo Foods was hiring people to unload by hand. This way of handling was very time consuming and Mr. Oliver Sardo, owner, who is in charge of the logistics and working conditions, was looking for improvement.
Then at the PACKex show in Toronto mr. Sardo came across the booth of GCA Equipment who represents the RollerForks in Canada. "I was really impressed" said Mr. Sardo, "when I noticed the RollerForks. It is the best product I've seen over the last few years, because of its simplicity.
After the trade show the people from GCA came over to my company for a demo. In the meantime we had just started to manually unload a container. In a few minutes we fitted the RollerForks on our forklift and were able to use them right away, because there is no need for extra hydraulics. And in our industry as a food supplier we try to avoid all kinds of lubrication and hydraulics, for they implicate an extra risk. After a short explanation on how to use the RollerForks our forklift driver started to unload the slip sheeted goods. He was able to put the goods directly on our internal pallets without any problems. We unloaded the container so quickly that I decided to buy the RollerForks right away."
ABOUT US
Meijer Handling Solutions aims to add value to our customers' and end-users' logistical supply chains. We are the world's market leader in hydraulic lift truck forks, known as KOOI-REACHFORKS®. Also, we are known for our palletless handling attachments such as the patented ROLLERFORKS® and our unique PushPull systems. The latest Meijer Handling Solutions product to be introduced to the market is the patented FLEX-OPS®, a safety enhancement for forklift trucks.
FOLLOW US
You can follow us on our social media networks, or view our YouTube channel.