SeaAxis and RollerForks® improve container volume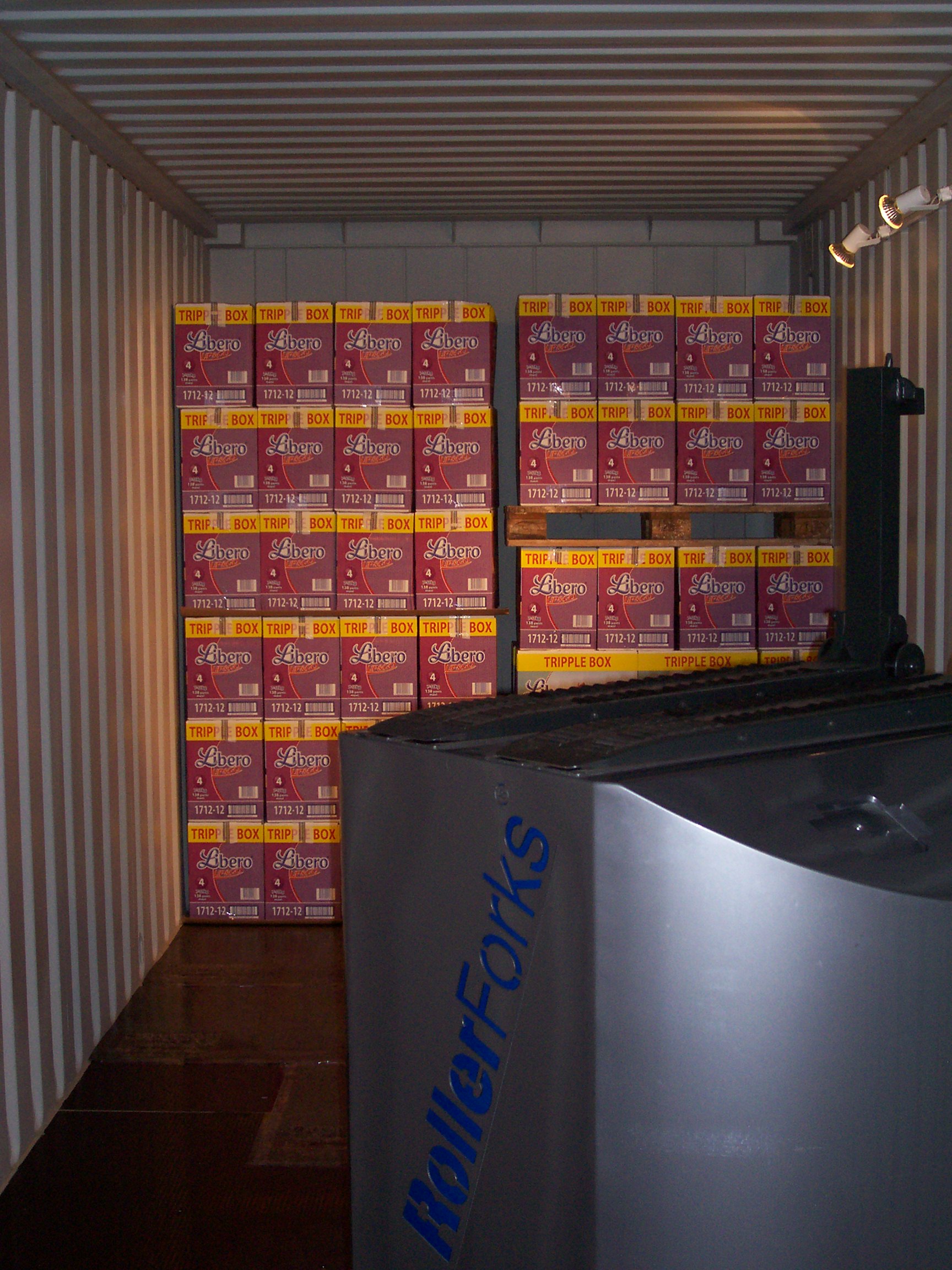 SeaAxis is a new venture providing efficient and cost effective solutions for companies that require containerised shipment of goods both regionally and globally.
The business is a division of Axis Intermodal plc (previously Intermodal Resource) an equipment contract hire group servicing transport and logistics industries across Europe. Firmly established in the swapbodies market, Axis Intermodal has seen significant growth in turnover and share value in recent years.
SeaAxis brings together the combined talents of three key figures in the shipping business, James Coulson, John Evans and Robert Montague, thus providing customers with a wealth of experience in the shipping and marine freight market.
SeaAxis will provide marine container leasing options for the SeaCell2 ocean going 'cell friendly' pallet wide containers, SeaFresh refrigerated containers and SeaRack flatrack containers.
SeaCell2
SeaAxis is one of two deep sea lessors allowed to offer the patented SeaCell2 cellular friendly, ocean going, palletwide container globally.
The SeaCell2 is the latest design from the inventors of the SeaCell container. Inexpensive, stronger and less prone to damage it has significant operational, environmental and cost saving advantages over other palletwide containers, both cellular and non cellular.
Straight loading: The SeaCell2 allows two pallets to be loaded side by side (1200mm + 1200mm) with clearance space between the pallets and the container. This is the quickest method of loading pallets and makes maximum use of the containers internal width.
Using the SeaAxis containers and RollerForks customers can load much more volume.
Website: www.sea-axis.com