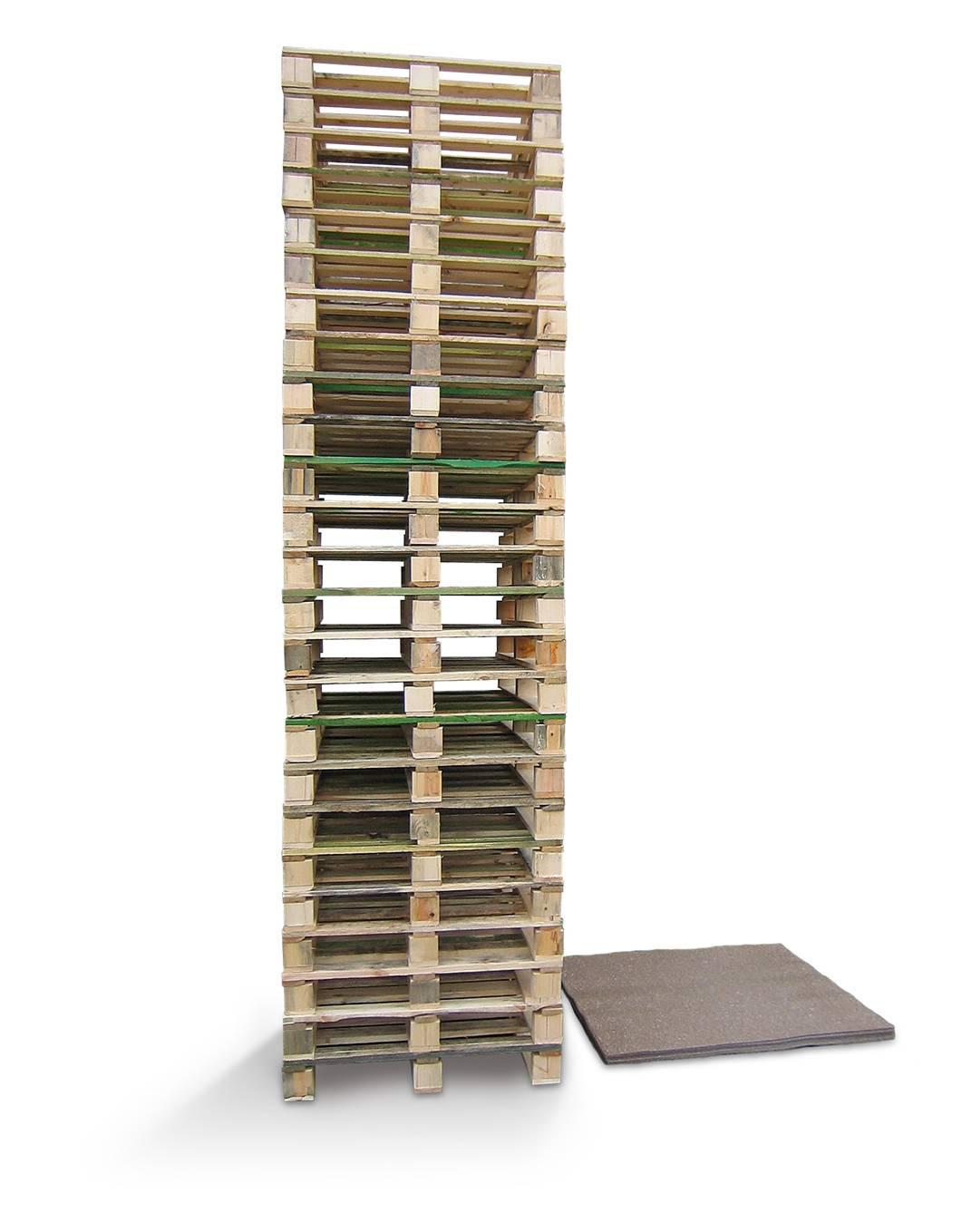 Slip sheets are thin pallet-sized sheets made of plastic, heavy laminated kraft paperboard, or corrugated fiberboard used in commercial shipping. Often, these replace the use of traditional wooden pallets. The unit load is usually stretch wrapped or shrink wrapped for stability. The environment is an important issue nowadays. Slipsheets are particularly environmentally friendly. Increasing numbers of companies are producing slipsheets from recycled materials, e.g. cardboard or plastic, that are of the same quality as regular slip sheets. Increasing numbers of companies are stepping over to palletless shipping methods due to the high costs of pallets. For palletless handling two main forklift truck attachments are used: PushPull and RollerForks®.
SLIP SHEET VS. PALLET:
Using slip sheets instead of wooden pallets allows for 12-15% more products in material handling containers
Slip sheets do not require maintenance, but can easily be replaced
Significant reduction in material handling costs
Decreases loading/unloading time by up to 60%
Weighs 20 times less than wooden pallets, saving shipping weight
Can be customized to fit any size load
Eliminates the need for pallet exchange
Reusable and reliable
Most are recyclable
Is cost-effective
ISPM 15 and HACCP proof
SLIP SHEET DISADVANTAGES:
Slip sheet usage requires special slipheets attachments on transportation devices such as a lift truck
When used alone, pallets provide more structural support than slip sheets
Pallets are easily compatible with crane devices
Almost all lift truck attachment reduces load capacity
Overall, the advantages of slip sheets vs. pallets highly overate the disadvantages associated with the two.